Impressions de France (Disney World Show)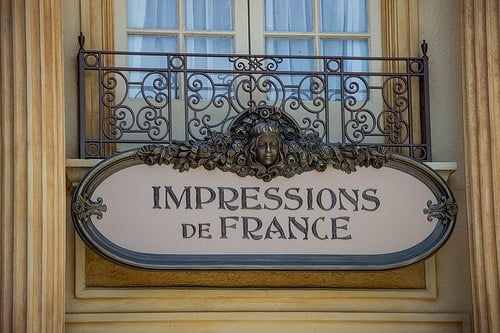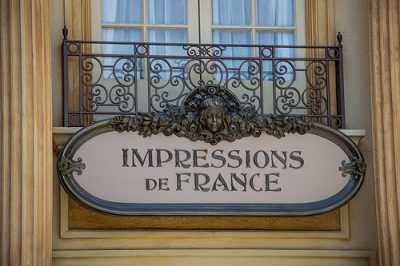 Impressions de France Description:
Enjoy Impressions de France, an 18-minute film showcasing the grandeur, charm and romance of one of Europe's most enchanting countries.
Enter the Palais du Cinéma and be swept away to a land where beauty abounds and fairy tales were born.
Watching this wondrous film, it becomes clear why France is the muse of so many writers, artists and hopeless romantics. Be transported to another time and place, a land of princesses and enchanted castles, as stunning visuals of the Loire Valley and its magnificent chateaus appear before you in 200-degree widescreen view.
Ride along with horsemen and hunting dogs in the Cheverny Forest, reflect on the Hall of Mirrors at Versailles, visit a bustling marketplace in Normandy, and see vintners and cognac makers do what they do best.
Watch freewheeling Frenchmen cycle in La Roque-Gageac, race Bugattis in Cannes, pilot hot-air balloons along the Loire River and celebrate Bastille Day in grand Gallic fashion as you listen to famed French composers like Claude Debussy, Maurice Ravel and Paul Dukas. Their joie de vivre is contagious! (source)
Disney Park(s) in this Post:
Epcot
---
Related News:
---
Related Articles:
---