Indian Summer (Touchstone Movie)
Here is everything you need to know about the amazing Touchstone movie Indian Summer including casting, reviews, fun facts and more. I hope you find this listing informative and helpful!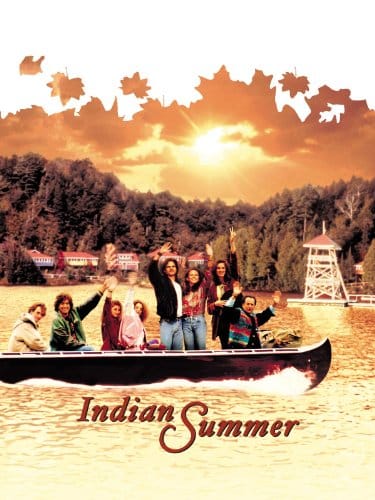 Indian Summer Details:
Settle back for a delightful Indian Summer — the heartwarming comedy about eight friends who reunite at their summer camp after 20 years! As soon as the visitors arrive they return to the best summer of their lives: practical jokes, midnight kitchen raids, boat races, campfire stories, and secret romances pick up right where they left off! And with so much hilarity and excitement, the fun never stops. Pack your gear, this week at camp is sure to be a hilarious and feel-good treat for everyone.
Key Cast:
Alan Arkin: "Unca" Lou Handler
Matt Craven: Jamie Ross
Diane Lane: Beth Warden / Claire Everett
Bill Paxton: Jack Belston
Elizabeth Perkins: Jennifer Morton
Kevin Pollak: Brad Berman
Sam Raimi: Stick Coder
Vincent Spano: Matthew Berman
Julie Warner: Kelly Berman
Kimberly Williams: Gwen Daugherty
Key Crew:
Director: Mike Binder
Producers: Jim Kouf, Lyn Kouf, Robert Newmyer and Jeffrey Silver
Writer: Mike Binder
---
Related Articles:
---