Jiko – The Cooking Place (Disney World)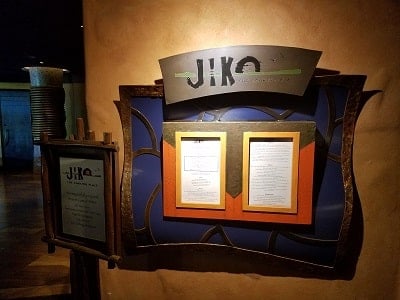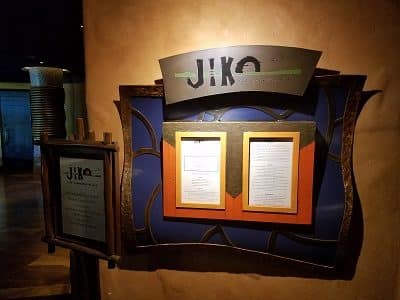 Jiko – The Cooking Place Description:
Jiko – The Cooking Place is a restaurant at the Animal Kingdom Lodge in Walt Disney World.
Discover a delicious blend of traditional African, Indian and Mediterranean cuisine. Steak, chicken, seafood, vegan and vegetarian dishes are infused with a uniquely bold blend of tantalizing flavors and fragrant spices.
Changing seasonally, the menu may include flavor bursting appetizers like imaginative brick oven-fired flatbreads and mouth-watering entrées such as oak-grilled filet mignon.
The children's menu features pizza, grilled chicken or steak, and market-fresh fish served with ancient grains and vegetables.
Reservations are recommended and can be made up to 180 days prior to your visit. (source)
---
Related News:
---
Related Articles:
---