King Arthur (Touchstone Movie)
Here is everything you need to know about the amazing Touchstone movie King Arthur including casting, reviews, fun facts and more. I hope you find this listing informative and helpful!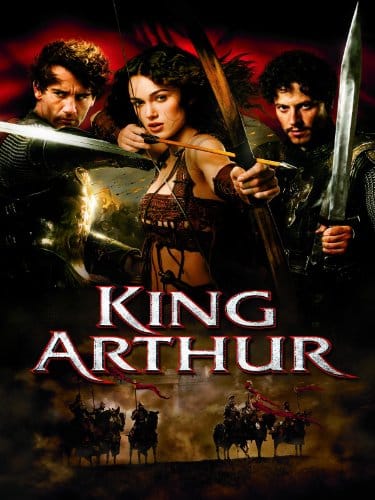 King Arthur Details:
KING ARTHUR is an immensely thrilling adventure epic that tells the heroic true story behind one of history's greatest legends! It is the valiant tale of Arthur (Clive Owen) and his bond of brotherhood with Lancelot (Ioan Gruffudd) and the loyalty of the Knights Of The Round Table as they fight for freedom and those they love.
Key Cast:
Clive Owen: Arthur
Ioan Gruffudd: Lancelot
Mads Mikkelsen: Tristan
Joel Edgerton: Gawain
Hugh Dancy: Galahad
Ray Winstone: Bors
Ray Stevenson: Dagonet
Keira Knightley: Guinevere
Stephen Dillane: Merlin
Stellan Skarsgård: Cerdic
Til Schweiger: Cynric
Sean Gilder: Jols
Pat Kinevane: Horton
Ivano Marescotti: Bishop Germanus
Ken Stott: Marius Honorius
Lorenzo De Angelis: Alecto
Stefania Orsola Garello: Fulcinia
Alan Devine: British scout
Charlie Creed-Miles: Ganis
Johnny Brennan: Lucan
David Murray: Merlin's lieutenant
Dawn Bradfield: Vanora
Maria Gładkowska: Igraine
Key Crew:
Director: Antoine Fuqua
Producers: Jerry Bruckheimer
Writer: David Franzoni
Music: Hans Zimmer
---
Related Articles:
---