Ladder 49 (Touchstone Movie)
Here is everything you need to know about the amazing Touchstone movie Ladder 49 including casting, reviews, fun facts and more. I hope you find this listing informative and helpful!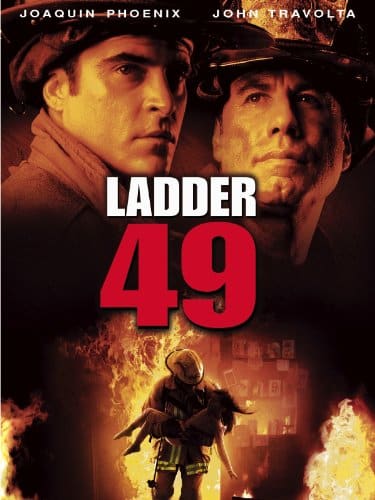 Ladder 49 Details:
Academy Award(R) nominated stars Joaquin Phoenix and John Travolta ignite the intense action in this heroic tale of ordinary men with uncommon courage! As part of a tightly knit brotherhood of skilled firefighters, Jack Morrison (Phoenix) grows from inexperienced rookie to seasoned veteran as he faces a dangerous job that makes him a hero to strangers but often shortchanges his wife (Jacinda Barrett) and kids. Then, when he becomes trapped in the worst blaze of his career, the things Jack holds most important — family, duty, courage — come sharply into focus.
Key Cast:
Joaquin Phoenix: Firefighter Jack Morrison
John Travolta: Deputy Chief (formerly Captain) Mike Kennedy
Robert Patrick: Firefighter Leonard "Lenny" Richter
Jacinda Barrett: Linda Morrison
Morris Chestnut: Firefighter Tommy Drake
Balthazar Getty: Firefighter Ray Gauquin
Billy Burke: Firefighter Dennis Gauquin
Tim Guinee: Captain Tony Corrigan
Kevin Chapman: Frank McKinney
Jay Hernandez: Probationary Firefighter Keith Perez
Kevin Daniels: Firefighter Engineer Don Miller
Steve Maye: Firefighter Pete Lamb
Robert Logan Lewis: Firefighter Ed Reilly
Spencer Berglund: Nicky Morrison
Brooke Hamlin: Katie Morrison
Sam Stockdale: Himself
Paul Novak, Jr.: the Dispatcher
Mayor of Baltimore Martin O'Malley: himself
Key Crew:
Director: Jay Russell
Producers: Casey Silver
Writer: Lewis Colick
---
Related Articles:
---