Maya Grill (Disney World)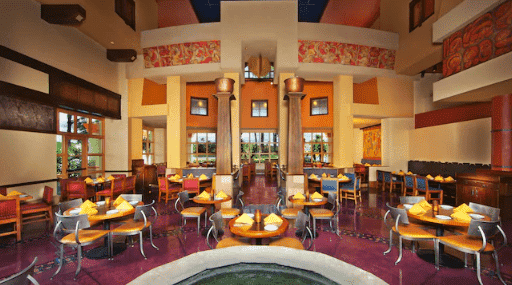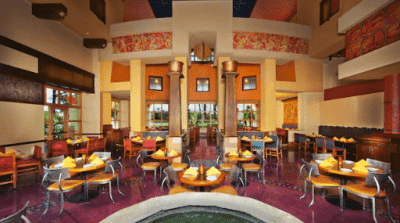 Maya Grill Description:
Maya Grill is a restaurant at the Coronado Springs Resort in Walt Disney World.
Dine on traditional Mexican and American dishes at this restaurant, serving dinner daily at Disney's Coronado Springs Resort. Here, the essence of ancient Mexico greets you in a majestic dining room accented by the welcoming Mayan motifs of fire, sun and water.
From traditional platters to our Chef's specialties, choose from an enticing array of Tex-Mex creations. Follow your entrée with a sumptuous dessert, such as Coconut Flan, Chocolate Abuelita Panna Cotta, Lemon Sorbet, Mango Sorbet or a sampling of dessert shots. (source)
---
Related Articles:
---