Mech-X4 (Disney XD)
Here is everything you need to know about the amazing Disney TV show Mech-X4 including casting, reviews, fun facts and more. I hope you find this listing informative and helpful!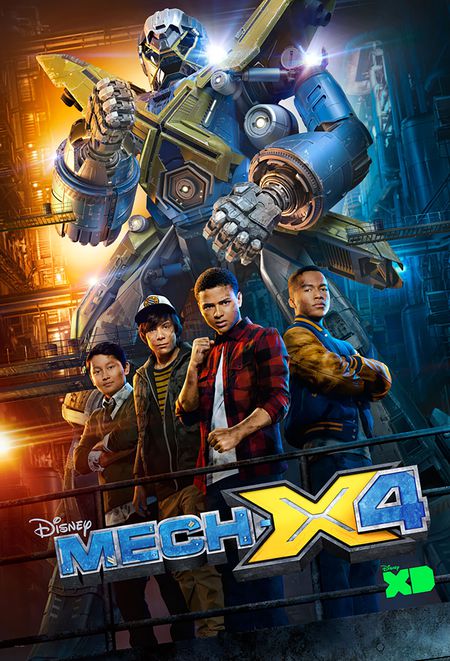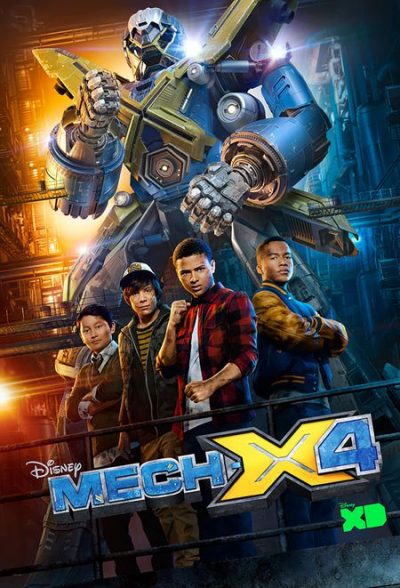 Mech-X4 Description:
Ryan Walker is a typical freshman at Bay City High, until he discovers he is a "technopath" with the extraordinary ability to control technology with his mind. His superpower mysteriously awakens a 150-foot robot known as MECH-X4 and Ryan can command its every move. When monsters suddenly begin to descend upon the city, Ryan recruits his two best friends, Spyder and Harris, and his older brother Mark to help him operate the robot's high-tech defense system while he pilots the robot This team of unlikely heroes must quickly learn to work together as a team to maneuver the robot4, their only hope of saving their town and ultimately the world.
Cast & Crew:
Cast: 
Nathaniel James Potvin as Ryan Walker
Raymond Cham as Mark Walker
Kamran Lucas as Harris
Pearce Joza as Spyder
Created By: Steve Marmel
Executive Producers:  Steve Marmel, Anupam Nigam, Brian Hamilton & Zach Lipovsky
---
Related Articles:
---