Medicine Man (Hollywood Pictures Movie)
Here is everything you need to know about the amazing Hollywood Pictures movie Medicine Man including casting, reviews, fun facts and more. I hope you find this listing informative and helpful!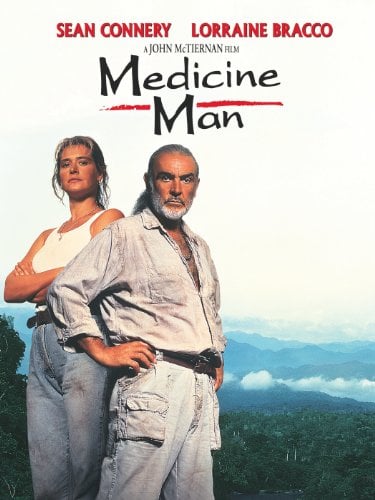 Medicine Man Details:
Academy Award(R)-winning star Sean Connery, plays Dr. Robert Campbell, a brilliant but unorthodox scientist racing against time in his bold research for a cure against cancer. Set deep in the forbidding Amazon rain forest, this action-packed film follows Campbell hot on the trail of an amazing discovery — but the eccentric recluse soon finds himself caught in the midst of an explosive adventure!
Key Cast:
Sean Connery: Dr. Robert Campbell
Lorraine Bracco: Dr. Rae Crane
José Wilker: Dr. Miguel Ornega
José Lavat: Government Man
Key Crew:
Director: John McTiernan
Producers: Donna Dubrow, Andrew Vajna and Sean Connery
Writers: Tom Schulman and Sally Robinson