Mickey Mouse Ice Cream Bars | Disney Home Foods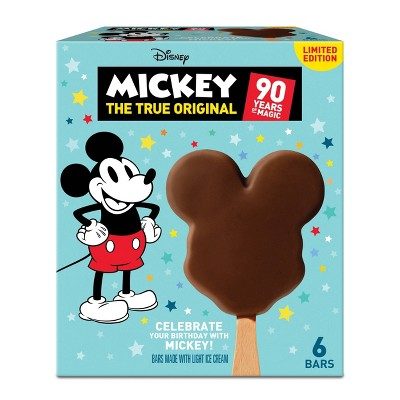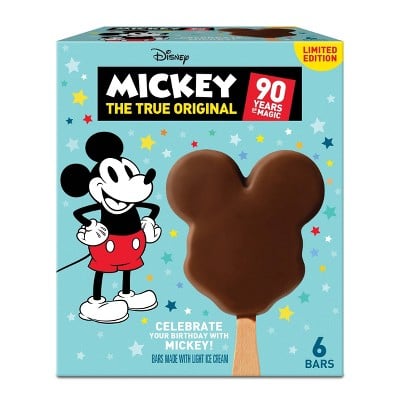 Mickey Mouse Ice Cream Bars Description:
Invite Mickey Mouse to your next family gathering! He's always happy to spread a little joy. These chocolatey covered vanilla light ice cream bars are great for birthdays, social gatherings and special occasions. These beloved treats were inspired by the bars found in Disney theme parks. They are made with light ice cream that contains half the fat and a third fewer calories than full-fat ice cream. Celebrate Mickey the True Original with Disney Mickey Mouse Light Ice Cream Bars!
Product Details:
Limited Edition Disney Mickey Light Ice Cream Bars are chocolate coated vanilla ice cream bars
Contains half the fat and a third fewer calories than full-fat ice cream
Now you can savor the special treat from Disney theme parks at home
Disney ice cream bars are great for birthdays, special occasions or a surprise treat
Disney Character(s) in this Post:
Mickey Mouse