Miracle at St. Anna (Touchstone Movie)
Here is everything you need to know about the amazing Touchstone movie Miracle at St. Anna including casting, reviews, fun facts and more. I hope you find this listing informative and helpful!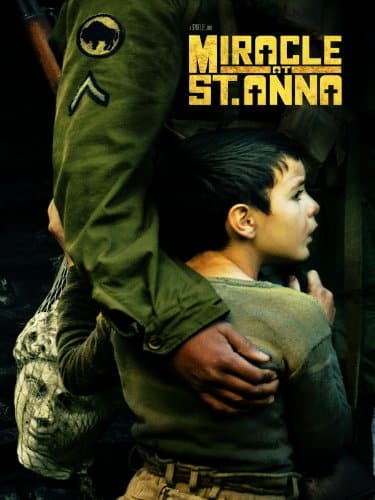 Miracle at St Anna Details:
Directed by Spike Lee, MIRACLE AT ST. ANNA follows four members of the U.S. Army's all-black 92nd Infantry Division, the Buffalo Soldiers, that are trapped behind enemy lines after one of them risks his life to save a traumatized Italian boy. Separated from their unit, they find themselves in a remote Tuscan village where they experience the tragedy and the triumph of war. Based on the highly praised novel by James McBride, and filled with exceptional battle scenes and action, it's a gripping and inspiring story that will touch the goodness within us all and never let go.
Key Cast:
Derek Luke: Staff Sergeant Aubrey Stamps
Michael Ealy: Sergeant Bishop Cummings
Laz Alonso: Corporal Hector Negron
Omar Benson Miller: Private First Class Samuel "Sam" Train
Matteo Sciabordi: Angelo Torancelli
Pierfrancesco Favino: Peppi "The Great Butterfly" Grotta
Valentina Cervi: Renata Salducci
John Turturro: Detective Antonio "Tony" Ricci
Key Crew:
Director: Spike Lee
Producers: Spike Lee, Roberto Cicutto and Luigi Musini
Screenplay: James McBride
---
Related Articles:
---