My Father the Hero (Touchstone Movie)
Here is everything you need to know about the amazing Touchstone movie My Father the Hero including casting, reviews, fun facts and more. I hope you find this listing informative and helpful!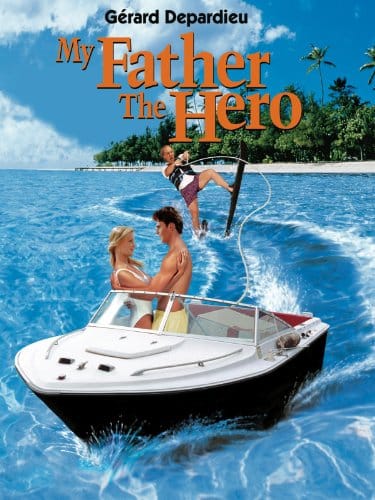 My Father the Hero Details:
Gerard Depardieu stars as an overprotective father who lands in hot water when his overactive teenage daughter gets in over her head at a tropical vacation resort! Soon, the mischievous teen is getting dad in big, big trouble — hurling him into one madcap misadventure after another. Combining uproarious comedy and a beautiful island setting, MY FATHER,THE HERO, simply overflows with nonstop fun in the sun.
Key Cast:
Gérard Depardieu: André Arnel, Nicole's father
Katherine Heigl: Nicole Arnel, André's daughter
Dalton James: Ben
Lauren Hutton: Megan Arnel
Faith Prince: Diana
Stephen Tobolowsky: Mike
Ann Hearn: Stella
Robyn Peterson: Doris
Frank Renzulli: Fred
Manny Jacobs: Raymond
Jeffrey Chea: Pablo
Stephen Burrows: Hakim
Michael Robinson: Tom
Robert Miner: Mr. Porter
Betty Miner: Mrs. Porter
Emma Thompson: Isobel
Roberto Escobar: Alberto
Key Crew:
Director: Steve Miner
Producers: Jacques Bar and Jean-Louis Livi
Screenplay: Francis Veber and Charlie Peters
---
Related Articles:
---