New Spider-Man Ride (Disneyland)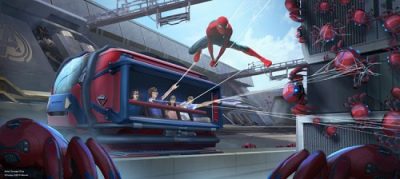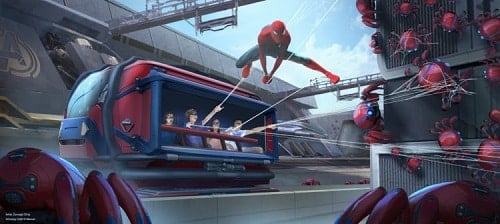 New Spider-Man Ride Description:
A new Spider-Man ride, formally named 'Worldwide Engineering Brigade,' is slated to be a major attraction in the new Avengers Campus area of Disney California Adventure when the new land opens in 2020. We don't know a great deal about the ride yet. All we have to go by is the concept art and brief description below which were both released at D23 2019.
Guests can suit up alongside their favorite Super Heroes at the Avengers Campus, beginning in 2020 at Disney California Adventure park and later at Disneyland Paris. Both campuses will feature the first Disney ride-through attraction to feature Spider-Man. The attraction will give guests a taste of what it's like to have actual super powers as they sling webs to help Spider-Man collect Spider-Bots that have run amok.
As always, I will be adding more details to this post as info is released, so be sure to check back regularly for the latest.
---
Disney Park(s) in this Post:
Disney California Adventure Park
---
Related News:
---
Related Articles:
---