Open Range (Touchstone Movie)
Here is everything you need to know about the amazing Touchstone movie Open Range including casting, reviews, fun facts and more. I hope you find this listing informative and helpful!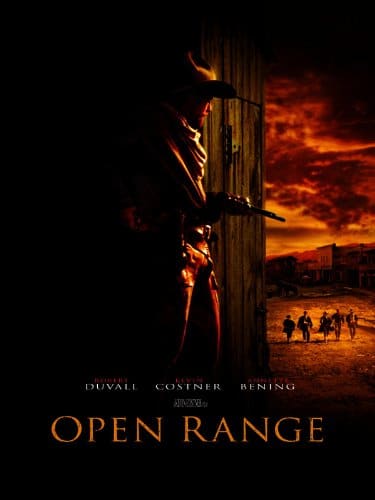 Open Range Details:
Packed with epic action, OPEN RANGE is a powerfully gripping story that's never been told until now, and stars Academy Award(R) winners Robert Duvall, Kevin Costner and Annette Bening. A group of free grazers, four men trying to escape their past, are driving cattle and living off the land on the open range — a place where nature makes the only laws. When a ruthless, evil rancher tries to run them out of town, the men's peaceful existence takes a tumultuous turn and ends in the grittiest, most explosive gunfight on film as two men battle a town for honor, justice, and a way of life that's quickly disappearing.
Key Cast:
Robert Duvall: Boss Spearman
Kevin Costner: Charley Waite
Annette Bening: Sue Barlow
Michael Gambon: Denton Baxter
Michael Jeter: Percy
Diego Luna: Button
James Russo: Marshal Poole
Abraham Benrubi: Mose Harrison
Dean McDermott: Doc Barlow
Kim Coates: Butler
Herbert Kohler Jr.: Cafe Man
Peter MacNeill: Mack
Cliff Saunders: Ralph
Patricia Stutz: Ralph's Wife
Julian Richings: Wylie
Ian Tracey: Tom
Rod Wilson: Gus
Key Crew:
Director: Kevin Costner
Producers: Kevin Costner, Jake Eberts and David Valdes
Screenplay: Craig Storper
---
Related Articles:
---