Oscar (Touchstone Movie)
Here is everything you need to know about the amazing Touchstone movie Oscar including casting, reviews, fun facts and more. I hope you find this listing informative and helpful!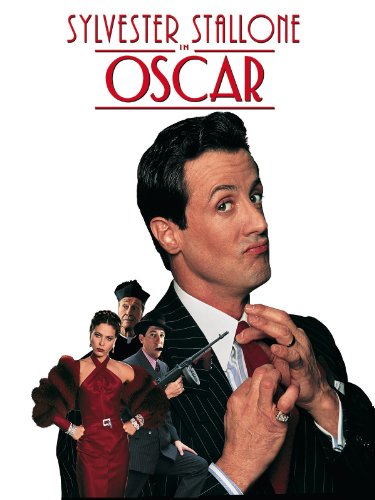 Oscar Details:
Hollywood superstar Sylvester Stallone teams up with comedy director John Landis and the results are hilarious! Stallone plays Chicago's #1 gangster, "Snaps" Provolone. After promising his father that he'll quit his life of crime, Snaps realizes it's an offer he should have refused! As the mobster tries to quit the rackets, everybody gets into the act — friends, family — even the Feds! Snaps soon discovers going straight is the toughest job he's ever pulled! Critics coast-to-coast praised this fun-filled big-screen treat — you'll find it packed with laughs from beginning to end!
Key Cast:
Sylvester Stallone: Angelo "Snaps" Provolone
Ornella Muti: Sofia Provolone
Don Ameche: Father Clemente
Peter Riegert: Aldo
Tim Curry: Dr. Thornton Poole
Vincent Spano: Anthony Rossano
Marisa Tomei: Lisa Provolone
Eddie Bracken: Five-Spot Charlie
Linda Gray: Roxanne
Chazz Palminteri: Connie
Kurtwood Smith: Lt. Toomey
Art LaFleur: Officer Quinn
Robert Lesser: Officer Keough
Yvonne De Carlo: Aunt Rosa
Martin Ferrero: Luigi Finucci
Harry Shearer: Guido Finucci
Richard Romanus: Vendetti
Arleen Sorkin: Vendetti's Manicurist
Joey Travolta: Ace
Jim Mulholland: Oscar
Kirk Douglas: Eduardo Provolone
Elizabeth Barondes: Theresa
Joycelyn O'Brien: Nora
Key Crew:
Director: John Landis
Producer:Leslie Belzberg
Writers: Michael Barrie and Jim Mulholland
---
Related Articles:
---