Out Cold (Touchstone Movie)
Here is everything you need to know about the amazing Touchstone movie Out Cold including casting, reviews, fun facts and more. I hope you find this listing informative and helpful!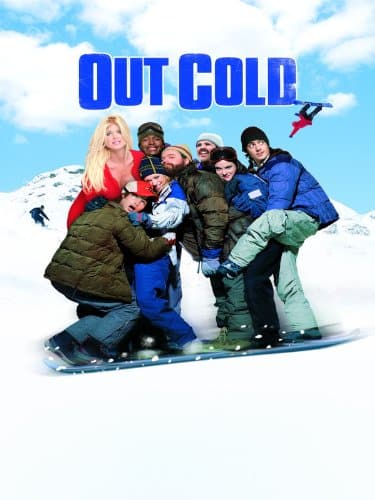 Out Cold Details:
This wild comedy is an intoxicating mix of mountain-high hilarity and radical winter sports action! For snowboarders Rick (Jason London), Luke (Zach Galifianakis), and their buddies, life at the Bull Mountain ski area is about partying hard, looking for girls, and doing anything for a good time! But when the town's founder dies, his son decides to sell the mountain to a sleazy developer (Lee Majors) who's intent on turning Bull Mountain into a slick yuppie ski resort! Featuring outrageous stunts by real-life snowboarding champions like Todd Richards, Rio Tahara, Tara Dakides, Devun Walsh, and Rob "Sluggo" Boyce — it's an avalanche of laughs as the guys do whatever it takes to save their mountain.
Key Cast:
Jason London: Rick Rambis
A.J. Cook: Jenny
Lee Majors: John Majors
Willie Garson: Ted Muntz
Zach Galifianakis: Luke
David Koechner: Stumpy
Flex Alexander: Anthony
David Denman: Lance
Caroline Dhavernas: Anna
Derek Hamilton: Pig Pen
Thomas Lennon: Eric Montclare
Victoria Silvstedt: Inga
Todd Richards: Barry
Lewis Arquette: Herbert 'Papa' Muntz
Key Crew:
Director: The Malloys
Producers: Michael Aguilar and Jonathan Glickman
Writer: Jon Zack
---
Related Articles:
---