Passed Away (Hollywood Pictures Movie)
Here is everything you need to know about the amazing Hollywood Pictures movie Passed Away including casting, reviews, fun facts and more. I hope you find this listing informative and helpful!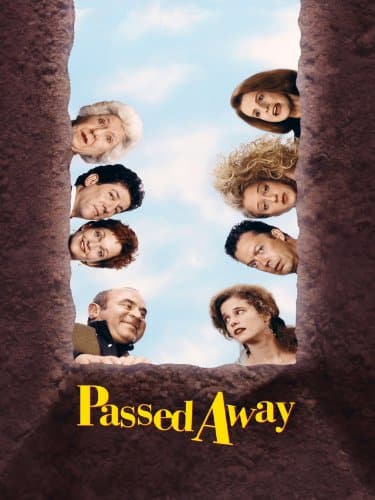 Passed Away Details:
Thrown for a loop by the unexpected news that Dad (Jack Warden) has suddenly gone to his reward, the grieving Scanian clan are drawn together in a test of familial endurance that soon has them at each others' throats. As the eldest son, Johnny (Bob Hoskins) is tactlessly reminded that he's probably the next to go; daughter Terry (Pamela Reed) is the black sheep who hasn't told anyone that the marriage they all warned her against has broken up; thick-headed but nice looking younger son Frank (William Petersen) no longer has his father to cover for him; and Nora (Frances McDormand) comes home after going off to a cloistered convent and becoming a liberated nun who now runs an underground railroad for illegal aliens.
Key Cast:
Bob Hoskins: Johnny Scanlan
Blair Brown: Amy Scanlan
Tim Curry: Boyd Pinter
Frances McDormand: Nora Scanlan
William Petersen: Frank Scanlan
Pamela Reed: Terry Scanlan Pinter
Peter Riegert: Peter Syracusa
Maureen Stapleton: Mary Scanlan
Nancy Travis: Cassie Slocombe
Jack Warden: Jack Scanlan
Don Brockett: Froggie
Patricia O'Connell: Mrs. Finch
Louis Mustillo: Carmine Syracusa
Ann Shea: Louise
Sara Rue: Megan Scanlan
Deborah Rush: Denise Scanlan
Patrick Breen: Father Hallahan
Teri Polo: Rachel Scanlan
Jayce Bartok: Tony Scanlan
Dylan Baker: Unsworth
Jim Corr: Daniel
Dan Futterman: Tom
Key Crew:
Director: Charlie Peters
Producers: Larry Brezner and Timothy Marx
Writer: Charlie Peters