People Like Us (Touchstone Movie)
Here is everything you need to know about the amazing Touchstone movie People Like Us including casting, reviews, fun facts and more. I hope you find this listing informative and helpful!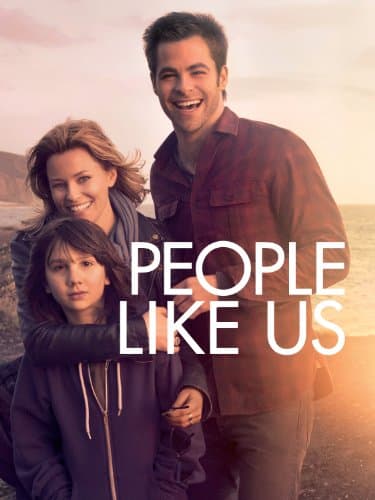 People Like Us Details:
From DreamWorks Pictures, the studio that brought you The Help, comes the smart and witty drama People Like Us, featuring an all-star cast, including Chris Pine (Star Trek), Elizabeth Banks (The Hunger Games), award-winning Michelle Pfeiffer and Olivia Wilde. Sam (Pine) is a twenty-something, fast-talking salesman whose latest deal collapses the day he learns his father has suddenly died. Against his wishes, Sam is called home to put his father's estate in order and reconnect with his estranged family. While there, he uncovers a startling secret that turns his entire world upside down and he has a 30-year-old sister he never knew existed. This is an inspirational and touching movie everyone can relate to.
Key Cast:
Chris Pine: Sam Harper
Elizabeth Banks: Frankie Davis
Olivia Wilde: Hannah
Michael Hall D'Addario: Josh Alan Davis
Michelle Pfeiffer: Lillian Harper
Mark Duplass: Ted
Phillip Baker Hall: Ike Rafferty
Jon Favreau: Richards
Sara Mornell: Dr. Amanda
Key Crew:
Director: Alex Kurtzman
Producers: Roberto Orci, Bobby Cohen and Clayton Townsend
Writers: Alex Kurtzman, Roberto Orci and Jody Lambert
---
Related Articles:
---