Pete's Dragon (1977 Movie)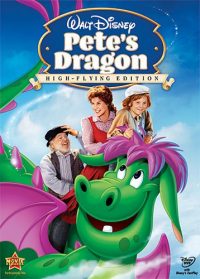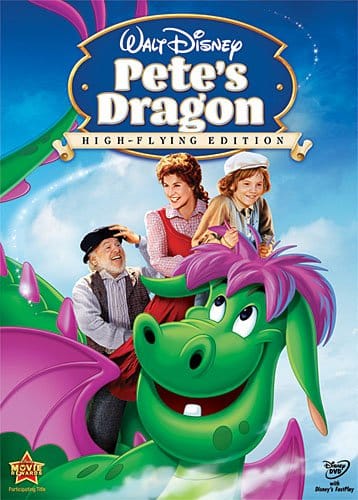 Pete's Dragon Synopsis:
When Pete, an orphan, and his best friend Elliot, an invisible green dragon, wander into the seaside village of Passamaquoddy, the townspeople think he's behind a slew of hilarious mishaps. But after a daring rescue, they change their tune and believe in Pete's fire-breathing buddy.
Related Music:
Fun Facts and Statistics:
Pete's Dragon is the first Disney animated movie on which none of the 9 original Disney animators worked on.
Pete's Dragon was remade once in 2016.
Key Cast Members:
Sean Marshall: Pete
Helen Reddy: Nora
Jim Dale: Dr. Terminus
Mickey Rooney: Lampie
Red Buttons: Hoagy
Shelley Winters: Lena Gogan
Jane Kean: Miss Taylor
Jim Backus: the Mayor of Passamaquoddy.
Charles Tyner: Merle Gogan
Gary Morgan and Jeff Conaway: Grover and Willie Gogan
Cal Bartlett: Paul
Charlie Callas: the voice of Elliott
Movie Trailer:
Disney Character(s) in this Post:
Dr. Terminus (Pete's Dragon)