Phenomenon (Touchstone Movie)
Here is everything you need to know about the amazing Touchstone movie Phenomenon including casting, reviews, fun facts and more. I hope you find this listing informative and helpful!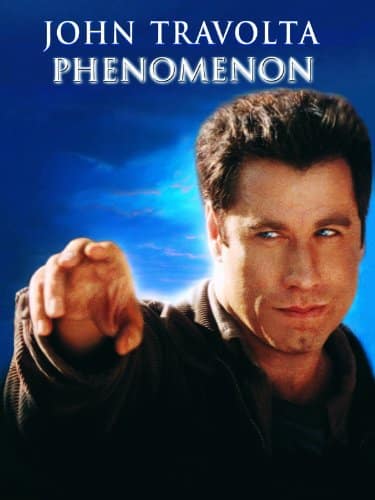 Phenomenon Details:
Hollywood favorite John Travolta stars in this acclaimed, uplifting story of an ordinary man transformed by extraordinary events! On the night of his 37th birthday, George Malley (Travolta) is knocked to the ground by a mysterious, blinding light and suddenly develops amazing mental abilities! With his newfound knowledge, George astounds everyone in town. But when his incredible powers cause even his oldest friends to turn away, George comes to realize that his wondrous experience has changed him and the lives of everyone around him forever. With an outstanding supporting cast featuring Robert Duvall, Forest Whitaker and Kyra Sedgwick.
Key Cast:
John Travolta: George Malley
Kyra Sedgwick: Lace Pennamin
Forest Whitaker: Nate Pope
Robert Duvall: Doc Brunder
Jeffrey DeMunn: Prof. John Ringold
Richard Kiley: Dr. Wellin
David Gallagher: Al Pennamin
Ashley Buccille: Glory Pennamin
Brent Spiner: Dr. Bob Nierdof
Elisabeth Nunziato: Ella
Key Crew:
Director: Jon Turteltaub
Producers: Barbara Boyle, Michael Taylor and Charles Newirth
Writer: Gerald Di Pego
---
Related Articles:
---