Pollyanna (1960 Movie)
Here is everything you need to know about the amazing Disney movie Pollyanna  including casting, reviews, fun facts and more. I hope you find this listing informative and helpful!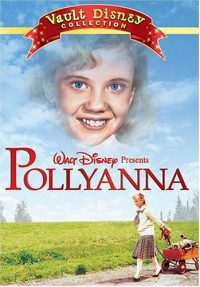 Pollyanna Synopsis:
Meet Pollyanna, the orphan who brings sunshine into the lives of everyone she meets. But her Aunt Polly (Jane Wyman) is too concerned with appearances, propriety, and local politics to appreciate her effervescent niece. It isn't until the town almost loses their "Glad Girl" that Aunt Polly realizes the power of love and lightheartedness.
Fun Facts and Statistics:
The movie is based on the 1913 novel of the same name by Eleanor H. Porter.

This was the first of six Disney movies Hayley Mills starred in.
Key Cast Members:
Hayley Mills: Pollyanna Whittier
Jane Wyman: Polly Harrington
Kevin Corcoran: Jimmy Bean
Richard Egan: Dr. Edmond Chilton
Karl Malden: Reverend Ford
Agnes Moorehead: Mrs. Snow
Jenny Egan: Mildred Snow
Adolphe Menjou: Mr. Pendergast
Reta Shaw: Tillie Lagerlof
Mary Grace Canfield: Angelica
Nancy Olson: Nancy Furman
James Drury: George Dodds
Leora Dana: Mrs. Ford
Gage Clarke: Mr. Murg
Donald Crisp: Mayor Karl Warren
Edward Platt: Ben Tarbell
Anne Seymour: Amelia Tarbell
Ian Wolfe: Mr. Neely
Nolan Leary: Mr. Thomas
Edgar Dearing: Mr. Gorman
---
Related News:
---