Powder (Hollywood Pictures Movie)
Here is everything you need to know about the amazing Hollywood Pictures movie Powder including casting, reviews, fun facts and more. I hope you find this listing informative and helpful!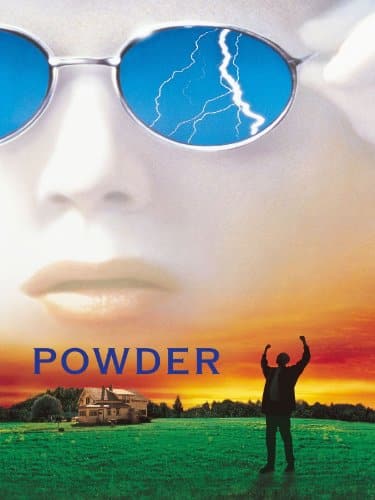 Powder Details:
Harassed by classmates who won't accept his shocking appearance, a shy young man known as Powder struggles to fit in. But the cruel taunts stop when Powder displays a mysterious power that allows him to do extraordinary things. This phenomenon changes the lives of all those around him … in ways they never could have imagined. Hollywood stars Jeff Goldblum and Mary Steenburgen lead a top-notch cast in this unforgettable story of hope and wonder.
Key Cast:
Sean Patrick Flanery: Jeremy 'Powder' Reed
Mary Steenburgen: Jessie Caldwell
Lance Henriksen: Sheriff Doug Barnum
Jeff Goldblum: Donald Ripley
Brandon Smith: Deputy Harley Duncan
Bradford Tatum: John Box
Susan Tyrrell: Maxine
Melissa Lahlitah Crider: Lindsey Kelloway
Ray Wise: Dr. Aaron Stripler
Esteban Powell: Mitch
Reed Frerichs: Skye
Chad Cox: Zane
Joe Marchman: Brennan
Phil Hayes: Greg Reed
Danette McMahon: Emma Barnum
Barry Berfield: Paramedic #1
Key Crew:
Director: Victor Salva
Producers: Roger Birnbaum and Daniel Grodnik
Writer: Victor Salva