Primeval (Hollywood Pictures Movie)
Here is everything you need to know about the amazing Hollywood Pictures movie Primeval including casting, reviews, fun facts and more. I hope you find this listing informative and helpful!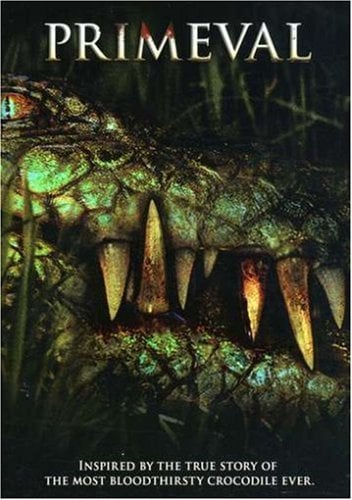 Primeval Details:
Inspired by the true story of a legendary 25-foot man-eating crocodile comes the intense, terrifying horror movie PRIMEVAL. An American news crew, determined to capture this voracious monster and stop his demonic rampage, travel deep within the darkest reaches of Africa to hunt their prey. But Gustave, as the natives call him, is also on the hunt — always on the move, always elusive, always hungry for human flesh. Heart-pounding fear is nonstop in this edge-of-your-seat nail-biter about the cunning killer who continues to blaze his blood-soaked trail of terror.
Key Cast:
Dominic Purcell: Tim Manfrey
Brooke Langton: Aviva Masters
Orlando Jones: Steven Johnson
Jürgen Prochnow: Jacob Krieg
Gideon Emery: Matt Collins
Gabriel Malema: Jojo
Dumisani Mbebe: Harry / Little Gustave
Patrick Lyster: Roger Sharpe
Linda Mpondo: Gold Tooth
Ernest Ndhlovu: Shaman
Thandi Nugbani: Shaman's wife
Kgmotoso Motlosi: Shaman's son
Walter Emanuel Jones: Voice
Key Crew:
Director: Michael Katleman
Producer: Gavin Polone
Writers: John Brancato and Michael Ferris