Radio Controlled Toy Tie Fighter – Rogue One: A Star Wars Story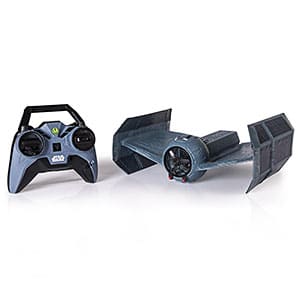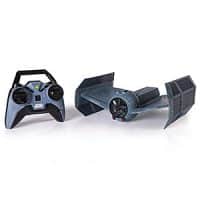 When Darth Vader joins a space dogfight in his TIE Fighter, that's when you know this has gotten real. The Dark Lord of the Sith doesn't just jump into his starfighter and lead Black Squadron out around the Death Star for any old standard patrol mission. When Vader is involved, you're into the big leagues.
Put Darth Vader into the heat of battle with this real flying R/C TIE Advanced x1! It's the ship that Darth Vader himself flew in the Battle of Yavin, the very one that he survived the destruction of the first Death Star in. Experience the thrill of Star Wars outside with true ducted propellers to recreate your favorite battle scenes. Uses 2.4GHz communication for superior control and a long-distance flying range. Built from crash-resistant materials, you'll be able to handle whatever the rebel scum can throw at you!
Radio Controlled Toy Tie Fighter Features:
Officially-licensed Star Wars merchandise
Darth Vader's TIE Advanced x1 Starfighter
Ducted fan propeller and rudder control for real, gravity-defying flying action
2.4Ghz communication provides precise, high-performance remote control
Up to 250 ft. range
TIE fighter recharges via the remote control
Includes: Darth Vader's TIE Advanced x1 Starfighter, remote control, and instructions
Batteries: 6 AA batteries (not included)
Dimensions: ~8″ tail to tip x ~9.7″ wing to wing x ~3.9″ tall
Ages 8+
---
Related Articles:
---