Remy's Ratatouille Adventure Ride (Disney World)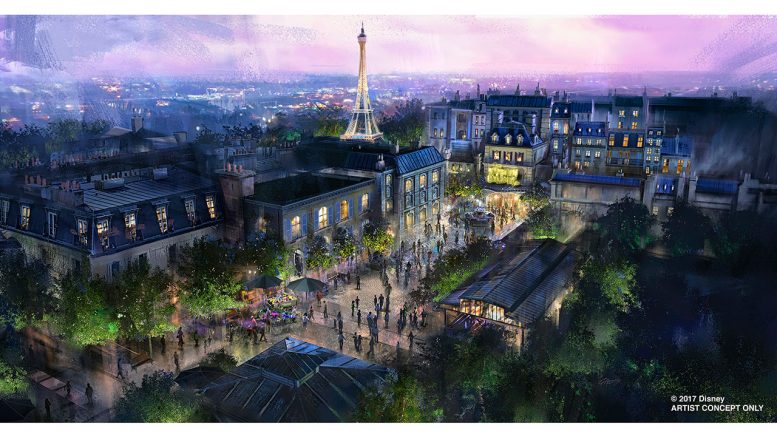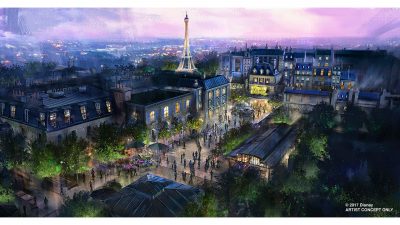 At D23 in August 2017, we found out that Disney was planning a new Ratatouille ride in Disney World's Epcot. Here is what we currently know about the upcoming Remy's Ratatouille Adventure ride…
Remy's Ratatouille Adventure Ride Description:
We haven't been told too much just yet about the ride. Heck, we don't even know what the actual name of it will be, but we can assume it will be similar to the Ratatouille ride currently in the Walt Disney Studios Park in Disneyland Paris. That ride is a trackless, 4D dark ride. Here is a quick synopsis of that ride (source):
Pull your tails in and feast your senses on this brand new 4D experience at Disney Ratatouille. Remy and friends have cooked up a delicious storm. But it's not long before they and you are discovered by Chef Skinner, who chases you through the sights, sounds and smells of Gusteau's famous Parisian restaurant.
Where Will the Ride be Located?
The new coast will be located in Epcot's France Pavilion, basically behind/between France and Morocco.
When will the Ride Open?
We don't have an actual date yet, but we have been told it will be open in time for Walt Disney World's 50th anniversary, which is October 2021. Disney announced during D23 2019 that it will open in "summer 2020."
The ride, and the larger France pavilion expansion was added to maps on the My Disney Experience app back in March, but with COVID-19 shutting down Disney World construction for months, once can safely assume that opening date is firmly in the TBD corner for now.
Disney Character(s) in this Post:
Alfredo Linguini (Ratatouille)
Auguste Gusteau (Ratatouille)
Remy (Ratatouille)
Disney Park(s) in this Post:

Epcot

---

Related News:

---

Related Articles:

---