Scenes from a Mall (Touchstone Movie)
Here is everything you need to know about the amazing Touchstone movie Scenes from a Mall including casting, reviews, fun facts and more. I hope you find this listing informative and helpful!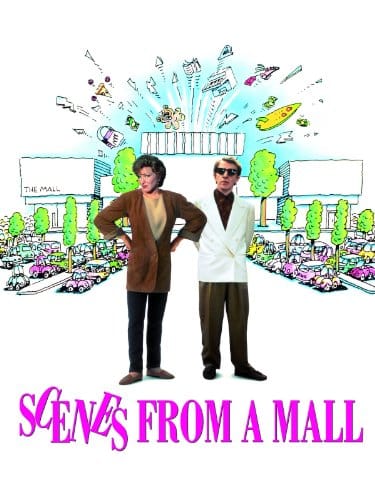 Scenes from a Mall Details:
SCENES FROM A MALL teams up comedy's ultimate mix of combustible fun — Bette Midler and Woody Allen! She's a best-selling pop psychologist; he's a high-powered sports lawyer. During a shopping spree in an upscale mall, this Beverly Hills duo's seemingly happy marriage takes an outlandish turn for the worse when they try to work out some of their marital differences — and it ends up costing them lots more than they bargained for. You'll cash in on a great deal of fun when you check out this hilarious adventure about marriage, infidelity, and bargain shopping!
Key Cast:
Bette Midler: Deborah Fifer
Woody Allen: Nick Fifer
Bill Irwin: Mime
Daren Firestone: Sam
Rebecca Nickels: Jennifer
Paul Mazursky: Doctor Hans Clava
Marc Shaiman: Pianist
Joan Delaney: Woman interviewer
Fabio Lanzoni: Handsome Man
Dealin LaValley: Waiter
Key Crew:
Director: Paul Mazursky
Producer: Paul Mazursky
Screenplay: Paul Mazursky and Roger Simon