Sci-Fi Dine-In Theater Restaurant (Disney World)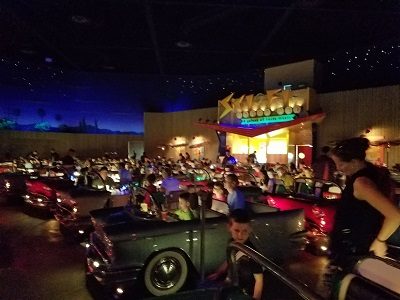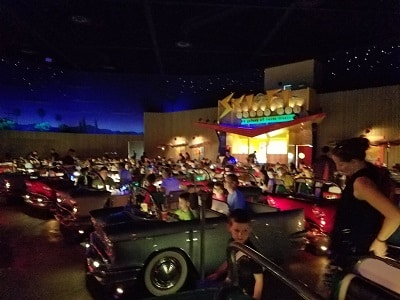 Sci-Fi Dine-In Theater Restaurant Description:
Do dinner and a show '50s-style at our drive-in "theater," featuring all-American cuisine and sci-fi movie clips at Disney Hollywood Studios' Sci-Fi Dine-In Theater Restaurant.
Delicious Dining and Classic Clips
Pull up to a car-shaped booth or table and chow down at our "drive-in" playing thrilling, chilling sci-fi scenes.
It's always showtime at the Sci-Fi Dine-In Theater Restaurant, where you'll find scrumptious items on the menu and scary clips on the screen: attacking aliens, marauding mummies, rampaging robots and more. (Remember, don't scream with your mouth full!)
Enter the Hollywood-style soundstage as a classic car hop guides you to your very own automo-booth or table. Kitschy vintage memorabilia, the illuminated tail lights of your fellow drive-in diners and a sky full of twinkling stars set the mood as you place your order.
Road-ready picnic tables are located at the back of the theater, where there's even an old-fashioned, drive-in-style concession stand!
---
Disney Park(s) in this Post:
Disney's Hollywood Studios
---
Related News:
---
---