Shanghai Disney Resort App
Last Updated on: January 1st, 2019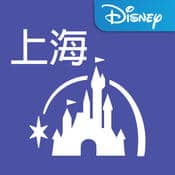 Download the official app for Shanghai Disney Resort! Enhance your visit with this enchanting mobile experience. Buy theme park tickets, see estimated wait times for attractions and entertainment, make Disney Fastpass and Disney Premier Access selections, view entertainment schedules, browse interactive maps and much more!
Discover official content for Shanghai Disney Resort, including the Shanghai Disneyland theme park and Disneytown, a shopping, dining and entertainment destination like no other.
Learn more about our themed Resort hotels, including the first-ever Toy Story Hotel and the luxurious Shanghai Disneyland Hotel.
Browse an array of shops where you can purchase exclusive Disney products and so much more.
Make Disney Fastpass selections at no extra charge. Once you're in the park, you can browse eligible attractions, make your selection and redeem your Fastpass plan right from your mobile device.
Purchase Disney Premier Access to enjoy even more flexibility. Arrive at the attraction's Fastpass entrance anytime that day. Or, experience even more with the Disney Premier Access Set, which provides you with a collection of Disney Premier Access selections.
Purchase and view tickets: Buy your theme park tickets right from the app. Then, see your park and theatre tickets all in one spot in My Tickets.
Check attraction information: See estimated wait times and Fastpass return times and more—all at a glance.
Exploring made easy: Find what you're looking for with GPS-enabled maps that show your location and the attractions, restaurants, shops and more near you.
Get ready for the show: Check daily schedules for parades, shows and entertainment.
See special events: Discover more information about events and occasions happening in the park.
Add a profile: Create your own Guest profile so you can buy theme park tickets, choose your own Character avatar and more.
Find the details you need: See park hours, descriptions of attractions and more.
Download the Shanghai Disney Resort mobile app before you arrive and make your visit more magical!
This app uses location services to display Guests' approximate position on the map.
These permissions only apply when the Shanghai Disney Resort app is open.
This app provides you with the option to receive push notifications for information relating to your visit to a Park or stay at a Disney Resort hotel.
Some features include the ability to make purchases and require a Wi-Fi or mobile carrier data connection.
This app is available in English and Simplified Chinese.
(source)