Slinky Dog Dash Roller Coaster (Disney World Ride)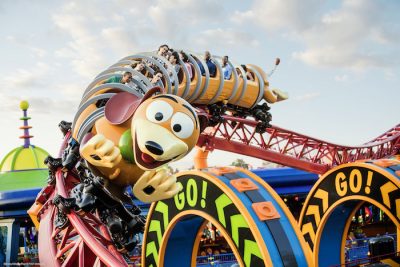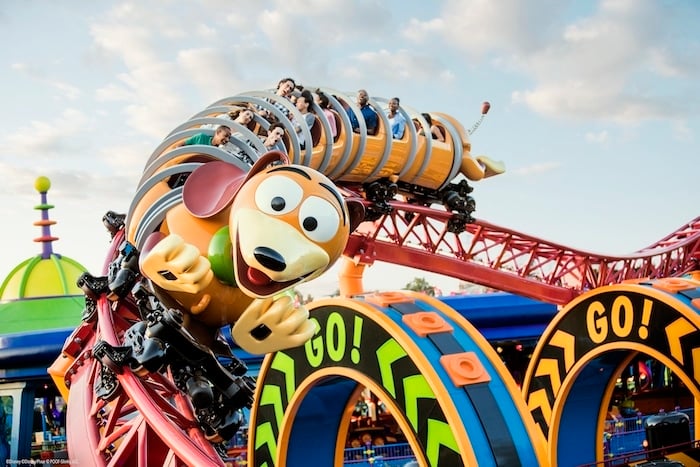 Slinky Dog Dash Roller Coaster Description:
Andy's assembled his Mega Coaster Play Kit—and Slinky Dog is gonna take you on a wild, toy-filled adventure.
Get a glimpse of everything Toy Story Land has to offer as you stretch Slinky Dog's coils to the limit across Andy's backyard! Come along for a roller-coaster-style ride as he bends and twists and stretches his way all throughout this new land.
Make no mistake, it's a wacky attraction the family is sure to enjoy! (source)
Slinky Dog Dash Roller Coaster Ride Video:
Here is a look at the entire ride experience…
Video Credit: Attractions Magazine via YouTube
---
Disney Character(s) in this Post:
Slinky Dog (Toy Story)