Sorcerers Workshop (Disneyland)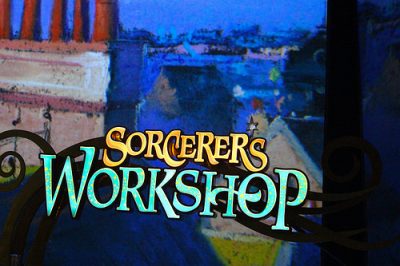 Sorcerers Workshop Description:
At the Sorcerers Workshop, learn how the animated characters spring to life through 2 hands-on exhibits.
Descend into the cavernous dungeon of a medieval castle and create your very own animated drawings. Interactive exhibits teach how the principles of persistence of vision trick the eye into believing that still images are in motion. While you work, don't be surprised if a famous visitor appears in the magic mirror on the wall.
Answer questions posed by an enchanted book and find out which Disney character your personality most resembles. Are you a hero like Mulan or a villain like Scar? Come find out! The room itself—modeled after the Beast's secret library in Beauty and the Beast—shifts character all around you, astoundingly going from faded disrepair to pristine grandeur and back again every 4 minutes.
Photo by disneylandadventures
---
Disney Park(s) in this Post:
Disney California Adventure Park
---
---
---