Sorority Boys (Touchstone Movie)
Here is everything you need to know about the amazing Touchstone movie Sorority Boys including casting, reviews, fun facts and more. I hope you find this listing informative and helpful!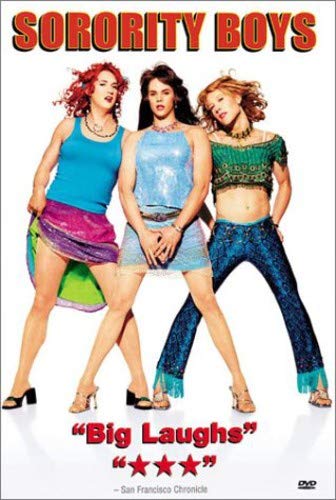 Sorority Boys Details:
The high-heeled high jinks begin when three falsely accused "frat brats" find themselves booted from their brotherhood. Short on cash and desperate, they use pancake, pantyhose, and "pluck" to pledge the ugly girl sorority. Life's a drag as they try to find their way back to fraternity life, and dressing the part puts them in hilarious hot water time and again. What's a boy, pretending to be a girl, to do after treating women so badly? Once in touch with their feminine side, our "girls" realize the error of their ways and make up for their mistakes.
Key Cast:
Barry Watson: Dave/Daisy
Michael Rosenbaum: Adam/Adina
Harland Williams: Doofer/Roberta
Melissa Sagemiller: Leah
Tony Denman: Jimmy
Brad Beyer: Spence
Kathryn Stockwood: Patty
Heather Matarazzo: Katie
Yvonne Sciò: Frederique
Omar Benson Miller: Big Johnson
Mike Beaver: Big Fat Frat
Peter Scolari: Louis
Bree Turner: Tiffany
James Daughton: Dave's Dad
Mark Metcalf: John Kloss
Stephen Furst: The Alum
John Vernon: Old Man
Brian Posehn: Haggard Alum
Key Crew:
Director: Wallace Wolodarsky
Producers: Larry Brezner, Walter Hamada and Michael Fottrell
Writer: Joe Jarvis and Greg Coolidge
---
Related Articles:
---