Soul (Pixar Movie)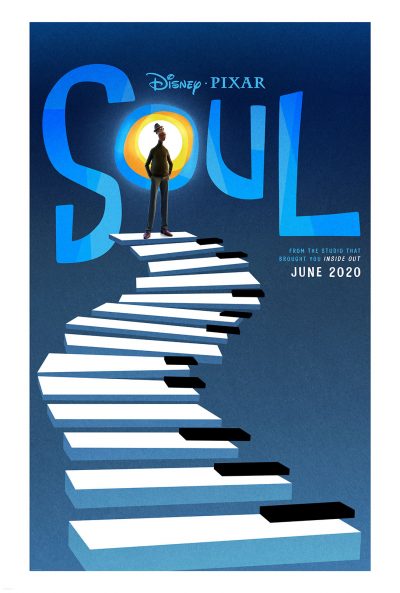 Soul Movie Details:
As Pixar looks to break free of the recent phase of remakes and sequels across the entire Disney portfolio, they will be offering a brand new story in mid 2020 in the form of Soul. Here is what we currently know…
Plot
"Soul" introduces Joe Gardner, a middle-school band teacher whose true passion is playing jazz. "I think Joe is having that crisis that all artists have," says Powers. "He's increasingly feeling like his lifelong dream of being a jazz musician is not going to pan out and he's asking himself 'Why am I here? What am I meant to be doing?' Joe personifies those questions." In the film, just when Joe thinks his dream might be in reach, a single unexpected step sends him to a fantastical place where he's is forced to think again about what it truly means to have soul. That's where he meets and ultimately teams up with 22, a soul who doesn't think life on Earth is all it's cracked up to be. (source)
Cast:
Jamie Foxx: Joe Gardner
Tina Fey: 22
Graham Norton: Moonwind
Rachel House: Terry
Daveed Diggs: Paul
Ahmir Questlove Thompson: Curley
Phylicia Rashad: Libba
Donnell Rawlings: Dez
Angela Bassett: Dorothea
Crew:
Producers: Pete Doctor and Dana Murray
Director: Pete Doctor
Co-Directors: Kemp Powers and Dana Murray
Music: Trent Reznor and Atticus Ross
Pixar's Soul is set to hit the big screen on June 19, 2020.
Disney Character(s) in this Post:
22 (Soul)
Curley (Soul)
Dez (Soul)
Dorothea (Soul)
Joe Gardner (Soul)
Libba (Soul)
Moonwind (Soul)
Paul (Soul)
Terry (Soul)
---

Related News:

---

Related Articles:

---