Starship Troopers (Touchstone Movie)
Here is everything you need to know about the amazing Touchstone movie Starship Troopers including casting, reviews, fun facts and more. I hope you find this listing informative and helpful!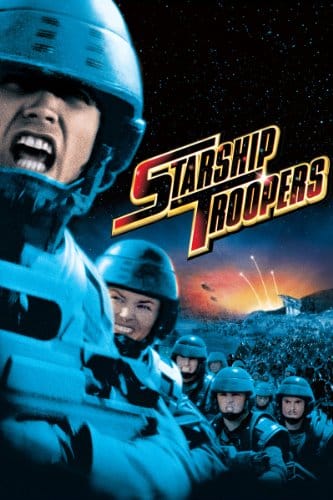 Starship Troopers Details:
STARSHIP TROOPERS charts the lives of elite members of the Mobile Infantry, a corps of dedicated young men and women soldiers fighting side-by-side in the ultimate intergalactic war…the battle to save humankind. The enemy is mysterious and incredibly powerful with only one mission: survival of their species no matter what the human cost.
Key Cast:
Casper Van Dien: Pvt./Cpl./Sgt./Lt. John "Johnny" Rico
Dina Meyer: Pvt. Isabelle "Dizzy" Flores
Denise Richards: Lt./Capt. Carmen Ibanez
Jake Busey: Pvt. Ace Levy
Neil Patrick Harris: Col. Carl Jenkins
Patrick Muldoon: Lt. Zander Barcalow
Clancy Brown: Career Sgt./Pvt. Zim
Michael Ironside: Lt. Jean Rasczak
Seth Gilliam: Cpl. Sugar Watkins
Bruce Gray: Sky Marshal Dienes
Marshall Bell: General Owen
Eric Bruskotter: Private Breckinridge
Brenda Strong: Captain Deladier
Christopher Curry: Bill Rico
Lenore Kasdorf: Mrs. Rico
Denise Dowse: Sky Marshal Meru
Amy Smart: Pilot Cadet/Lt. Lumbreiser
Dean Norris: Commanding officer
Rue McClanahan: Biology teacher
Dale Dye: Unnamed general
Anthony Ruivivar: Shujumi
Robert David Hall: Recruiter
Key Crew:
Director: Paul Verhoeven
Producers: Jon Davison and Alan Marshall
---
Related Articles:
---