Terminal Velocity (Hollywood Pictures Movie)
Here is everything you need to know about the amazing Hollywood Pictures movie Terminal Velocity including casting, reviews, fun facts and more. I hope you find this listing informative and helpful!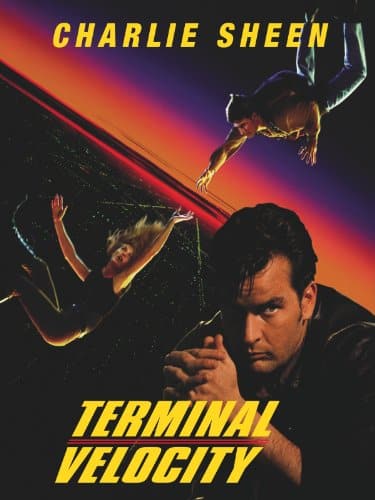 Terminal Velocity Details:
Charlie Sheen delivers fast-paced excitement to this high-flying action-adventure! Sheen stars as Ditch Brodie, a daredevil skydiving instructor who falls hard when a sexy, mysterious beauty (Natassja Kinski) walks through his door looking for a lesson — and apparently plunges to her death during a parachute jump! Suddenly, Sheen finds himself hurled headlong into a nightmare world of intrigue and deceit — caught in a deadly game of cat and mouse with the Russian mafia! With pulse-pounding suspense and sensational skydiving, high-speed adventure doesn't move any faster than TERMINAL VELOCITY.
Key Cast:
Charlie Sheen: Richard "Ditch" Brodie
Nastassja Kinski: Chris Morrow/Krista Moldova
James Gandolfini: Ben Pinkwater/Stefan
Christopher McDonald: Kerr
Gary Bullock: Lex
Hans Howes: Sam
Melvin Van Peebles: Noble
Margaret Colin: Joline
Cathryn de Prume: Karen
Suli McCullough: Robocam
Rance Howard: Chuck
Sofia Shinas: Broken Legs Max
Key Crew:
Director: Deran Sarafian
Producers: David Twohy, Ted Field and Robert Cort
Writer: David Twohy