The Air Up There (Hollywood Pictures Movie)
Here is everything you need to know about the amazing Hollywood Pictures movie The Air Up There including casting, reviews, fun facts and more. I hope you find this listing informative and helpful!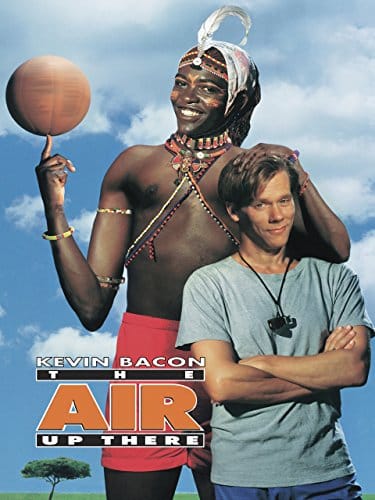 The Air Up There Details:
Jimmy Dolan, a college basketball coach, wants to find a new star for his team since he believes this will get him a promotion to head coach at the school. He sees a video of Saleh, a basketball prodigy, and travels to Africa to recruit him. Upon arriving, Dolan is confronted with challenges of adjusting and learning how to live amidst of a brand new culture. Dolan and Saleh both teach each other life lessons before they take the court for one final game with everything on the line.
Key Cast:
Kevin Bacon: Jimmy Dolan
Charles Gitonga Maina: Saleh
Yolanda Vazquez: Sister Susan
Winston Ntshona: Urudu
Mabutho 'Kid' Sithole: Nyaga
Sean McCann: Ray Fox
Dennis Patrick: Father O'Hara
Nigel Miguel: Halawi
Key Crew:
Director: Paul Michael Glaser
Producers: Paul Cort, Ted Field and Rosalie Swedlin
Writer: Max Apple