The Alamo (Touchstone Movie)
Here is everything you need to know about the amazing Touchstone movie The Alamo including casting, reviews, fun facts and more. I hope you find this listing informative and helpful!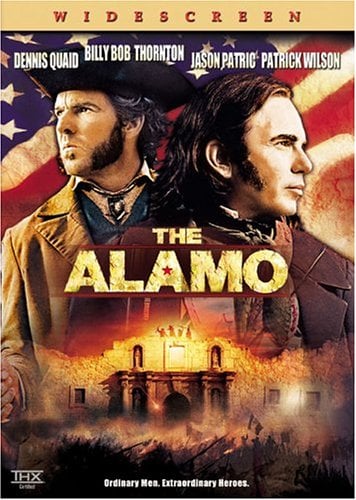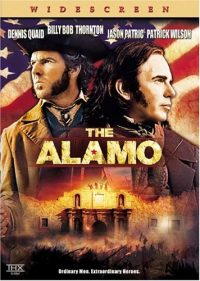 The Alamo Details:
Academy Award(R) winner Billy Bob Thornton, Dennis Quaid, and Jason Patric team up for the acclaimed action epic about one of the most important events in American history! It's the heroic tale of the 200 brave men who made the ultimate sacrifice in the name of freedom defending a small Texas fort for 13 days against an entire army! Commanded by three men — Lt. Col. William Travis (Patrick Wilson), James Bowie (Patric), and David Crockett (Thornton) — their against-all-odds courage at the Alamo would forever live on as a rallying cry for liberty and independence!
Key Cast:
Dennis Quaid: Sam Houston
Billy Bob Thornton: Davy Crockett
Jason Patric: James Bowie
Patrick Wilson: William Barret Travis
Emilio Echevarría: Antonio López de Santa Anna
Jordi Mollà: Juan Seguin
Leon Rippy: Sergeant William Ward
Tom Davidson: Colonel Green Jameson
Marc Blucas: James Bonham
Robert Prentiss: Albert Grimes
Kevin Page: Micajah Autry
Joe Stevens: Mial Scurlock
Stephen Bruton: Lieutenant Almeron Dickinson
Laura Clifton: Susanna Dickinson
Ricardo Chavira: Private Gregorio Esparza
Emily Deschanel: Rosanna Travis
Brandon Smith: Lieutenant Colonel James C. Neill
W. Earl Brown: David Burnet
Tom Everett: Moseley Baker
Rance Howard: Governor Henry Smith
Stewart Finlay-McLennan: James Grant
Castulo Guerra: General Manuel Fernandez Castrillon
Francisco Philbert: General Martin Perfecto de Cos
Flavio Hinojosa: Colonel Juan Almonte
Michael Crabtree: Deaf Smith
Rutherford Cravens: Mr. Smith
Dameon Clarke: Mr. Jones
Nathan Price: Charlie Travis
Key Crew:
Director: John Lee Hancock
Producers: Ron Howard and Mark Johnson
Writers: John Lee Hancock, Leslie Bohem and Stephen Gaghan
---
Related Articles:
---