The Count of Monte Cristo (Touchstone Movie)
Here is everything you need to know about the amazing Touchstone movie The Count of Monte Cristo including casting, reviews, fun facts and more. I hope you find this listing informative and helpful!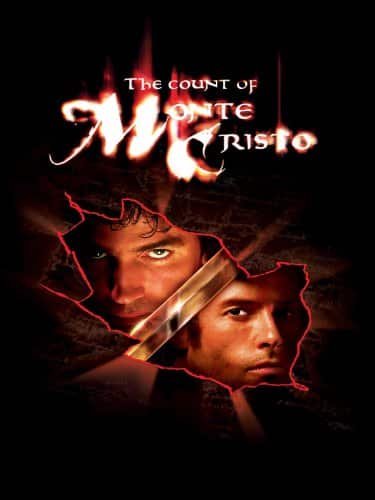 The Count of Monte Cristo Details:
Jim Caviezel and Guy Pearce give sizzling performances in THE COUNT OF MONTE CRISTO — the greatest tale of betrayal, adventure, and revenge the world has ever known. When the dashing and guileless Edmond Dantes (Caviezel) is betrayed by his best friend (Pearce) and wrongly imprisoned, he becomes consumed by thoughts of vengeance. After a miraculous escape, he transforms himself into the mysterious and wealthy Count of Monte Cristo, insinuates himself into the French nobility, and puts his cunning plan of revenge in action. This swashbuckling thriller will have you sitting on the edge of your seat until the last ounce of revenge is exacted.
Key Cast:
Jim Caviezel: Edmond Dantès, Zatara
Guy Pearce: Fernand Mondego
James Frain: J.F. Villefort
Dagmara Domińczyk: Mercedès Mondego
Luis Guzmán: Jacopo
Richard Harris: Abbé Faria
Michael Wincott: Armand Dorleac
Henry Cavill: Albert Mondego
Albie Woodington: Danglars
JB Blanc: Luigi Vampa
Alex Norton: Napoleon
Patrick Godfrey: Morrell
Freddie Jones: Colonel Villefort
Helen McCrory: Valentina Villefort
Christopher Adamson: Maurice
Key Crew:
Director: Kevin Reynolds
Producers: Gary Barber, Roger Birnbaum and Jonathan Glickman
Screenplay: Jay Wolpert
---
Related Articles:
---