The Jerky Boys: The Movie (Touchstone Movie)
Here is everything you need to know about the amazing Touchstone movie The Jerky Boys: The Movie including casting, reviews, fun facts and more. I hope you find this listing informative and helpful!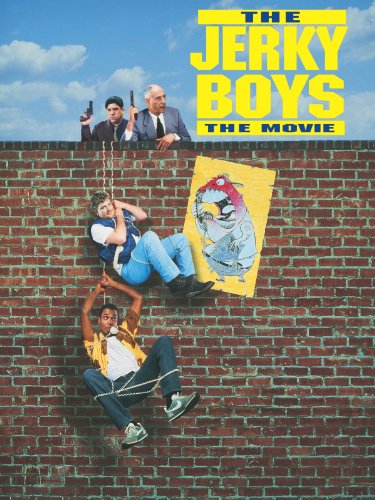 The Jerky Boys: The Movie Details:
Hold the Phone! Here's the first big-screen adventure from the hot comedy recording artists behind two platinum albums — THE JERKY BOYS! You've heard their outrageous prank calls on their smash-hit CDs. Now, Johnny B. and Kamal — two self-described "low-lifes from Queens" — ring up comedy and chaos when a hilarious prank phone call pushes the buttons of an angry mob boss (Alan Arkin) who sends his thugs to disconnect the Jerky Boys for good! You'll laugh till your sides ache as the Boys' outrageous comic characters find themselves one step ahead of the law…and on the run from the mob!
Key Cast:
Johnny: Himself
Kamal: Himself
Ernie Lazzaro: Alan Arkin
Tony Scarboni: Vincent Pastore
Geno: Brian Tarantina
Sonny: Peter Appel
Robert Worzic: Brad Sullivan
Brett Weir: James Lorinz
Mrs. B: Suzanne Shepherd
Uncle Freddy – William Hickey
Mickey: Alan North
Construction Foreman: Joe Lisi
Burger Bob Customer: Ron Ostrow
Key Crew:
Director: James Melkonian
Producers: Roger Birnbaum and Joe Roth
Writers: James Melkonian, Rich Wilkes, John Brennan and Kamal Ahmed
---
Related Articles:
---