The Koala Brothers (Playhouse Disney Show)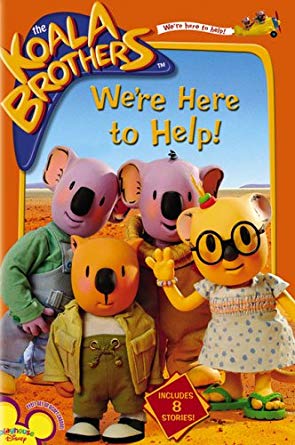 The Koala Brothers Description:
G'day, welcome to the world of The Koala Brothers! Brothers Frank and Buster live in the Australian outback and their mission in life is to help others. From their homestead, they fly out on daily patrol looking for anyone who might need their help. The brothers have many friends who join them in their adventures and make each story special and helpful. (source)
This was a popular children's show on Playhouse Disney that ran from 2003-2008.
Key Cast Members:
Frank and Archie: Keith Wickham
Buster, Sammy and George: Rob Rackstraw
Ned, Josie and Penny: Janet James
Mitzi, Alice and Lolly: Lucinda Cowden
Narrator: Jonathan Coleman