The Ladykillers (Touchstone Movie)
Here is everything you need to know about the amazing Touchstone movie The Ladykillers including casting, reviews, fun facts and more. I hope you find this listing informative and helpful!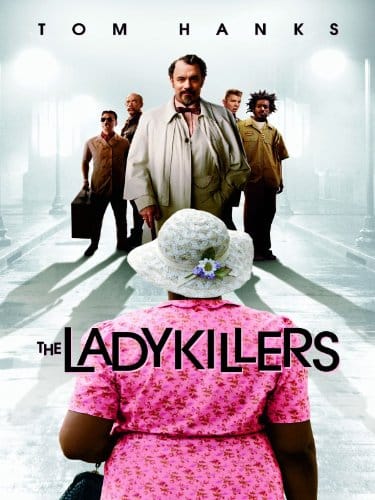 The Ladykillers Details:
Academy Award(R)-winning Tom Hanks turns in a hilariously original performance in THE LADYKILLERS, the laugh-out-loud comedy that explodes with outrageous wit and slapstick humor from the Coen Brothers. Underneath Professor G.H. Dorr's (Hanks) silver-tongued southern gentleman persona is a devious criminal who has assembled a motley gang of thieves to commit the heist of the century by tunneling through his churchgoing landlady's root cellar to a casino's vault of riches. But these cons are far from pros. As their scheme begins blowing up in their faces, their landlady smells a rat. And when she threatens to call the police, they figure they'll just bump her off. After all, how hard can that be? Wickedly funny from start to finish, it would be a crime to miss THE LADYKILLERS.
Key Cast:
Tom Hanks: Goldthwaite Higginson Dorr, Ph.D.
Irma P. Hall: Marva Munson
Marlon Wayans: Gawain MacSam
J.K. Simmons: Garth Pancake
Tzi Ma: "The General"
Ryan Hurst: Lump Hudson
Diane Delano: Mountain Girl
George Wallace: Sheriff Wyner
Stephen Root: Mr. Gudge
Jason Weaver: Weemack Funthes
Greg Grunberg: TV commercial director
Blake Clark: Football Coach
Aldis Hodge: Doughnut Gangster
Jeremy Suarez: Li'l Gawain
Key Crew:
Directors: Joel Coen and Ethan Coen
Producers: Ethan Coen, Joel Coen, Tom Jacobson, Barry Sonnefeld and Barry Josephson
Screenplay: Joel Coen and Ethan Coen
---
Related Articles:
---