The Last Shot (Touchstone Movie)
Here is everything you need to know about the amazing Touchstone movie The Last Shot including casting, reviews, fun facts and more. I hope you find this listing informative and helpful!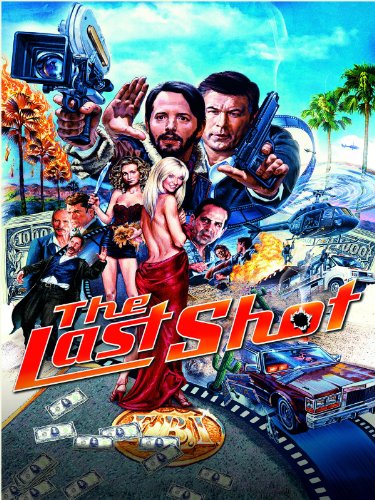 The Last Shot Details:
THE LAST SHOT is the laugh-out-loud comedy caper that takes the movie business, the Mob, and the FBI and turns them into some very funny business indeed. Matthew Broderick and Alec Baldwin head a cast of outstanding stars who steal scenes and grab your funny bone every chance they get. After years of being on the A-List of complete failures, Hollywood screenwriter Steven Schats (Broderick) meets Joe Devine (Baldwin), a producer who green-lights his movie and makes him the director. But Devine isn't who he claims to be, not by a long shot. He's really an FBI agent using the movie in a sting to take down the mob. Inspired by the true story of the greatest movie never made, THE LAST SHOT is truly funny.
Key Cast:
Matthew Broderick: Steven Schats
Alec Baldwin: Joe Devine
Toni Collette: Emily French
Calista Flockhart: Valerie Weston
Ray Liotta: Jack Devine
Tim Blake Nelson: Marshal Paris
James Rebhorn: Abe White
Tony Shalhoub: Tommy Sanz
Stanley Anderson: Howard Schats
W Earl Brown: Willie Gratzo
Ian Gomez: Agent Nance
Buck Henry: Lonnie Bosco
Evan Jones: Troy Haines
Tom McCarthy: Agent Pike
Glenn Morshower: Agent McCaffrey
Jon Polito: Wally Kamin
Troy Winbush: Agent Ray Dawson
Russell Means: Himself
Pat Morita: Himself
Joan Cusack: Fanny Nash
Robert Evans: Himself
Judy Greer: Girl with Emily French at Movie Premiere
Eric Roberts: Himself
Shoshannah Stern: Steven's Girlfriend
Key Crew:
Director: Jeff Nathanson
Producers: Larry Brezner and David Hoberman
Writer: Jeff Nathanson
---
Related Articles:
---