The Proposal (Touchstone Movie)
Here is everything you need to know about the amazing Touchstone movie The Proposal including casting, reviews, fun facts and more. I hope you find this listing informative and helpful!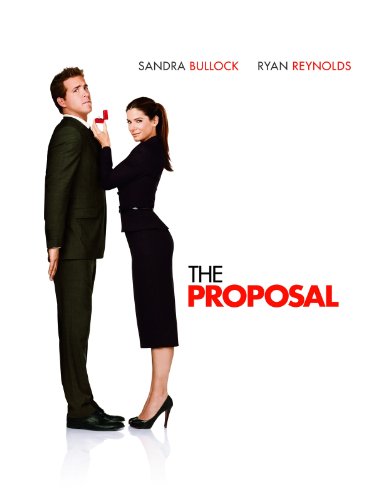 The Proposal Details:
Sandra Bullock is at her funniest in the laugh-out-loud romantic comedy THE PROPOSAL. On the verge of being deported and losing the high-powered job she lives for, the controlling Margaret announces she's engaged to her unsuspecting, put-upon assistant Andrew (Ryan Reynolds). After proposing a few demands of his own, the mismatched couple heads to Alaska where they have four short days to convince his quirky family and a very skeptical immigration agent that their charade is real. Featuring a star-studded supporting cast, including Mary Steenburgen, Craig T. Nelson and the delightfully inappropriate Betty White, this madcap comedy will have you saying "yes" to THE PROPOSAL again and again.
Key Cast:
Sandra Bullock: Margaret Tate
Ryan Reynolds: Andrew Paxton
Mary Steenburgen: Grace Paxton
Craig T. Nelson: Joe Paxton
Betty White: Grandma Annie
Denis O'Hare: Mr. Gilbertson
Oscar Nunez: Ramone
Malin Åkerman: Gertrude
Michael Nouri: publisher Bergen
Aasif Mandvi: Bob Spaulding
Michael Mosley: Chuck
Key Crew:
Director: Anne Fletcher
Producers: David Hoberman and Todd Lieberman
Writer: Peter Chiarelli
---
Related Articles:
---