The Scarlet Letter (Hollywood Pictures Movie)
Here is everything you need to know about the amazing Hollywood Pictures movie The Scarlet Letter including casting, reviews, fun facts and more. I hope you find this listing informative and helpful!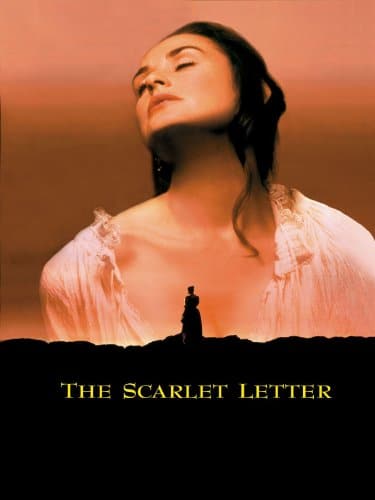 The Scarlet Letter Details:
Sexy Demi Moore heats up this powerfully sensual story of illicit love! In a time when adultery is punishable by death, Hester Prynne (Moore) becomes involved in a risky and scandalous affair with her town's handsome minister (Gary Oldman). But when their secret passion results in a child, Hester is confronted with the town's overwhelming scorn … and is condemned to forever wear the scarlet letter "A" as a public brand of shame! A highly provocative retelling of the classic tale of forbidden love, THE SCARLET LETTER combines a sizzling story with exciting stars and delivers must-see entertainment.
Key Cast:
Demi Moore: Hester Prynne
Gary Oldman: Rev. Arthur Dimmesdale
Robert Duvall: Roger Prynne/ Roger Chillingworth
Edward Hardwicke: John Bellingham
Lisa Joliffe-Andoh: Mituba
Robert Prosky: Horace Stonehall
Roy Dotrice: Rev. Thomas Cheever
Joan Plowright: Harriet Hibbons
Larissa Laskin: Goody Mortimer
Amy Wright: Goody Gotwick
George Aguilar: Johnny Sassamon
Tim Woodward: Brewster Stonehall
Dana Ivey: Meredith Stonehall
Sheldon Peters Wolfchild: Moskeegee
Eric Schweig: Metacomet
Kristin Fairlie: Faith Stonehall
Sarah Campbell: Prudence Stonehall
Kennetch Charlette: Tarratine Chief
Key Crew:
Director: Roland Joffre
Producers: Roland Joffre and Andrew Vajna
Screenplay: Douglas Day Stewart