The Sixth Sense (Hollywood Pictures Movie)
Here is everything you need to know about the amazing Hollywood Pictures movie The Sixth Sense including casting, reviews, fun facts and more. I hope you find this listing informative and helpful!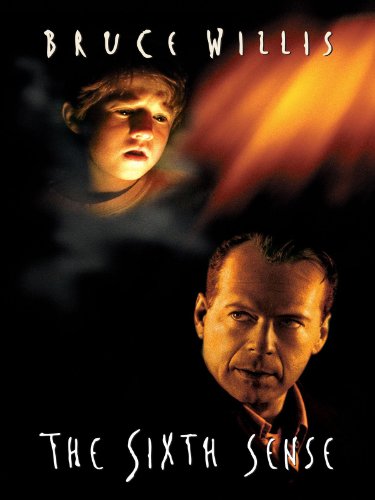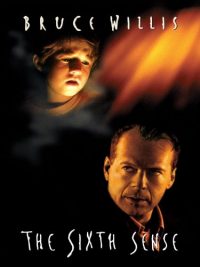 The Sixth Sense Details:
Hollywood superstar Bruce Willis brings a powerful presence to an edge-of-your-seat thriller from writer-director M. Night Shyamalan (Oscar**-nominee for Best Original Screenplay and Best Director) that critics are calling one of the greatest ghost stories ever filmed. When Dr. Malcolm Crowe (Willis), a distinguished child psychologist, meets Cole Sear (Oscar**-nominee Haley Joel Osment, Best Supporting Actor), a frightened, confused, eight-year-old, Dr. Crowe is completely unprepared to face the truth of what haunts Cole. With a riveting intensity you'll find thoroughly chilling, the discovery of Cole's incredible sixth sense leads them to mysterious places with unforgettable consequences!
Key Cast:
Bruce Willis: Malcolm Crowe
Haley Joel Osment: Cole Sear
Toni Collette: Lynn Sear
Olivia Williams: Anna Crowe
Donnie Wahlberg: Vincent Grey
Glenn Fitzgerald: Sean
Mischa Barton: Kyra Collins
Trevor Morgan: Tommy Tammisimo
Bruce Norris: Mr. Stanley Cunningham
Angelica Page: Mrs. Collins
Greg Wood: Mr. Collins
M. Night Shyamalan: Dr. Hill
Peter Tambakis: Darren
Jeffrey Zubernis: Bobby
Key Crew:
Director: M Night Shyamalan
Producers: Frank Marshall, Kathleen Kennedy and Barry Mendel
Writer: M Night Shymalan
---
Related Articles:
---