The Wild Country (1970 Movie)
Here is everything you need to know about the amazing Disney movie The Wild Country including casting, reviews, fun facts and more. I hope you find this listing informative and helpful!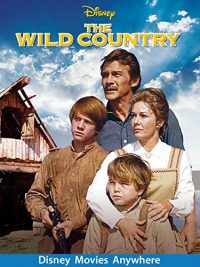 The Wild Country Description:
Uprooted from their comfortable home in Pennsylvania, James and Kate Tanner, along with their sons, Virgil and Andy, journey to the wild country of 1890s Wyoming to become farmers. Soon, they come face-to-face with tornadoes, bears and wolves. But through the hardships their love for each other endures, even when a local rancher sees the newcomers as "squatters" on his land, and will stop at nothing – including murder – to drive them out.
Key Cast Members:
Steve Forrest: Jim Tanner
Vera Miles: Kate Tanner
Ron Howard: Virgil Tanner
Clint Howard: Andrew Tanner
Dub Taylor: Phil
Jack Elam: Thompson
Frank de Kova: Two Dog
Morgan Woodward: Ab Cross
Woodrow Chambliss: Dakota
Karl Swenson: Jensen
Mills Watson: Feathers