Three Men and a Little Lady (Touchstone Movie)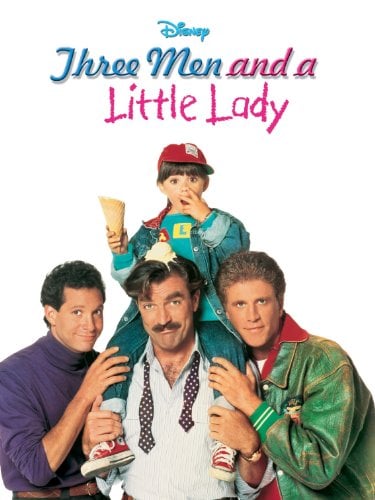 Three Men and a Little Lady Details:
The comic hijinks of Tom Selleck, Steve Guttenberg, and Ted Danson — three carefree bachelors turned doting dads — delighted audiences in the #1 box office smash THREE MEN AND A BABY! Now this handsome threesome is back in the critically acclaimed and equally charming sequel! The hilarity soars to new heights as the trio continues to bring up baby Mary, who is now an adorably curious 5-year-old. All is well until Mary's mother accepts a marriage proposal and permanently relocates to England — taking Mary with her! The ex-dads quickly discover how empty life is without their little lady, and go to outrageous lengths in their efforts to win her back!
Key Cast:
Tom Selleck: Peter Mitchell
Steve Guttenberg: Michael Kellam
Ted Danson: Jack Holden
Nancy Travis: Sylvia Bennington-Mitchell
Christopher Cazenove: Edward Hargreave
Fiona Shaw: Miss Elspeth Lomax
Robin Weisman: Mary Bennington
John Boswall: Barrow, Edward's butler
Sheila Hancock: Vera Bennington
Key Crew:
Director: Emile Ardolino
Producers: Ted Field and Robert Cort
Screenplay: Charlie Peters
---
Related Articles:
---