Tiffins Restaurant (Disney World)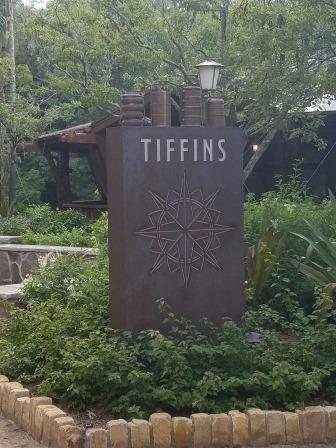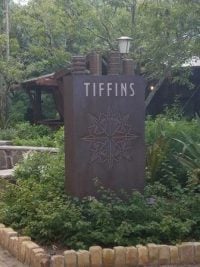 Tiffins Restaurant Description:
At Tiffins Restaurant in Disney's Animal Kingdom, set off on a culinary expedition of international cuisine at this restaurant inspired by exploration and adventure.
Seek and you shall find a treasure trove of mouthwatering delights from far-off places for lunch and dinner.
Roam the road less traveled at Tiffins, thanks to a globetrotting menu of artfully prepared fare fit for a weary traveler. Begin your expedition with lobster-popcorn Thai curry soup, grilled octopus or—for those who like to travel light—a salad of roasted baby beets. Go off the beaten track with our inspired flash-fried icy blue mussels or black-eyed pea fritters before planting your flag with the chermoula-rubbed chicken, pork tenderloin or miso-glazed black cod.
Seafarers, fortune hunters and vagabonds will no doubt find new discoveries in the pan-seared duck breast and leg confit, Wagyu strip loin and braised short rib, or the whole-fried sustainable fish. Leaving no stone unturned? Satisfy your sweet tooth with lime cheesecake, passion fruit sorbet or our signature dessert, Calamansi Mousse.
For an additional cost, Guests 21 years of age and up can pack additional provisions with a selection from the renowned wine list—many of which are available by the glass—in addition to a noble assortment of after-dinner liqueurs, dessert wines and specialty drinks.
No matter which direction your compass points, you're sure to encounter an unimaginable abundance of delectable food at Tiffins.
Disney Park(s) in this Post:
Disney's Animal Kingdom
---
Related News:
---
Related Articles:
---