TRON Lightcycle Power Run (Disney World Ride)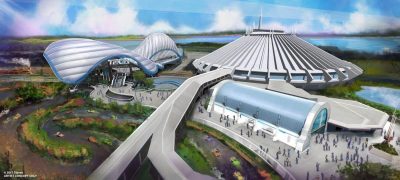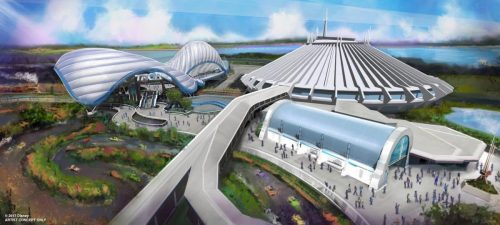 TRON Lightcycle Power Run Description:
The new TRON LIghtcycle Power Run ride is assumed to be similar to the Shanghai Disney Resort ride of the same name. The ride will be heavily themed to resemble the look and feel of the groundbreaking 1982 Disney movie TRON.
Where Will the TRON Ride be Located?
The new ride will be locate behind Space Mountain in the Magic Kingdom's Tomorrowland. It is a previously-undeveloped spot that will likely either abut or incorporate the Walt Disney World Railroad. It will also be located near the Tomorrowland Speedway, which will be altered to accommodate the new ride. Both the Railroad and Speedway will close for part of 2019 as construction takes over their current space.
Ride construction began in February 2018 and can be seen from Fantasyland's Storybook Circus.
When Will TRON Open?
The ride is currently slated for opening in August 2021 in time for Walt Disney World's 50th anniversary celebration.
Ride Experience:
The TRON Lightcycle Power Run will be a coaster-style attraction that allows riders to board a train of two-wheeled Lightcycles for a thrilling race through the digital frontier.
Disney Park(s) in this Post:
Magic Kingdom Park
---
Related News:
---
Related Articles:
---