Up Close & Personal (Touchstone Movie)
Here is everything you need to know about the amazing Touchstone movie Up Close & Personal including casting, reviews, fun facts and more. I hope you find this listing informative and helpful!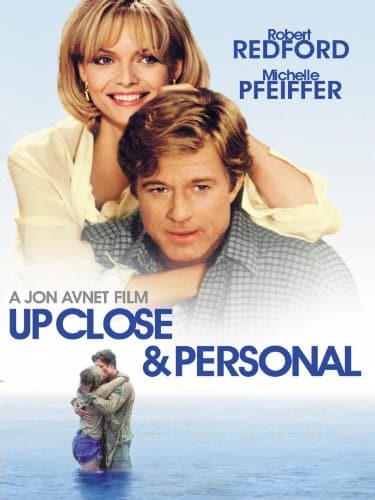 Up Close & Personal Details:
Hollywood favorites Robert Redford (Indecent Proposal ) and Michelle Pfeiffer (Dangerous Minds) sizzle together in this acclaimed story of heated passion and burning ambition! When aspiring news reporter Tally Atwater (Pfeiffer) tries to break into television, only veteran newsman Warren Justice (Redford) will give her a shot. In time, he teaches her everything she knows about news…and she teaches him how to love again! But with her rise from local TV weather girl to network anchor, Tally and Warren must balance the dream of success…with their desire for each other!
Key Cast Members:
Robert Redford: Warren Justice
Michelle Pfeiffer: Sally "Tally" Atwater
Stockard Channing: Marcia McGrath
Joe Mantegna: Bucky Terranova
Kate Nelligan: Joanna Kennelly
Glenn Plummer: Ned Jackson
James Rebhorn: John Merino
Scott Bryce: Rob Sullivan
Raymond Cruz: Fernando Buttanda
Dedee Pfeiffer: Luanne Atwater
Miguel Sandoval: Dan Duarte
Noble Willingham: Buford Sells
James Karen: Tom Orr
Brian Markinson: Vic Nash
Key Crew Members:
Director: Jon Avnet
Producers: Jordan Kerner and David Nicksay
Writer: Joan Didon and John Gregory Dunne
---
Related Articles:
---