Veronica Guerin (Touchstone Movie)
Here is everything you need to know about the amazing Touchstone movie Veronica Guerin including casting, reviews, fun facts and more. I hope you find this listing informative and helpful!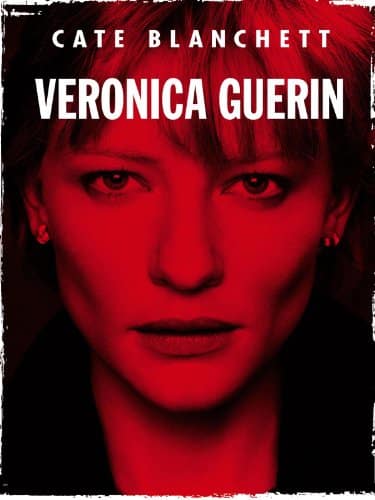 Veronica Guerin Details:
From producer Jerry Bruckheimer and starring Cate Blanchett (Best Actress) comes VERONICA GUERIN, the action-packed, critically acclaimed true story about the journalist who risked everything in search of the truth. In the mid-1990s, Dublin was nothing short of a war zone as the most powerful and dangerous drug lords battled for absolute control. But their most fearsome opponent wasn't the police. It was the courageous Veronica Guerin (Blanchett). Balancing home and family against her responsibility to her readers and country, she stopped at nothing to expose them. This suspense-filled and thrilling story will stun you with its power.
Key Cast:
Cate Blanchett: Veronica Guerin
Gerard McSorley: John Gilligan
Ciarán Hinds: John Traynor
Brenda Fricker: Bernie Guerin
Barry Barnes: Graham Turley
Simon O'Driscoll: Cathal Turley
Don Wycherley: Chris Mulligan
Alan Devine: Gerry Hutch
Gerry O'Brien: Martin Cahill
Paul Ronan: Jimmy Guerin
Danielle Fox Clarke: the Girl Junkie
Stephen O'Doherty: Young Junkie
Laurence Kinlan: Young Timmy
Key Crew:
Director: Joel Schumacher
Producers: Joel Schumacher
Writer: Carol Doyle and Mary Agnes Donoghue
---
Related Articles:
---