Walt Disney's Carousel of Progress (Disney World Show)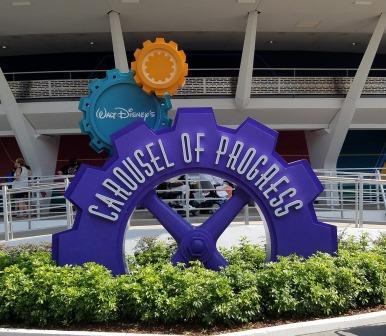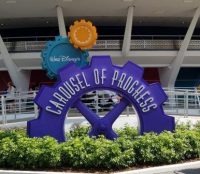 Walt Disney's Carousel of Progress Description:
In Walt Disney's Carousel of Progress, discover how industrial advances over the past century have changed everyday living for an American family.
Look back to the past and get a glimpse of the future at Walt Disney's Carousel of Progress, a fascinating 21-minute Audio-Animatronics stage show celebrating the evolution of technology throughout the 20th century and today.
This light-hearted show follows a typical American family—narrated by patriarch, John—through 4 generations of the past 100 years. During each era, learn how the technological marvels of the day have made life more convenient, comfortable and fun—and paved the way for even more new and exciting innovations.
Act 1: Spring, Turn of the 20th Century
See how advances like gas lamps, the hand-cranked washing machine and a gramophone made the pre-electric era a breeze.
Act 2: Summer, 1920s
Behold modern conveniences like the electric iron, the radio, the sewing machine and the light bulb— brought to life through the power of electricity.
Act 3: Autumn, 1940s
The automatic dishwasher, an electric exercise machine and the introduction of the television are just some of the wonders that made life in suburbia even easier.
Act 4: Winter, The Present
Today's high-tech marvels include virtual-reality games, high-definition televisions and voice-activated household appliances.
A Revolutionary Theatrical Experience
Presented inside a revolving theater, the show includes an innovative audience seating area that rotates around a stationary central stage from act to act like a carousel. (source)
Related Music:
Walt Disney's Carousel of Progress Video:
Disney Character(s) in this Post:
John (Carousel of Progress)